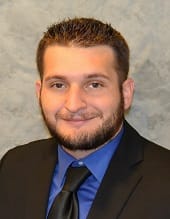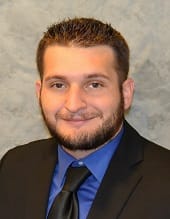 John specializes in personal and commercial insurance. He's a returning Marine Corps veteran, serving as an intelligence analyst and military policeman stationed overseas. His work as an intelligence analyst included researching vulnerabilities and potential hazards in-depth in determining security threats and how to best mitigate them. John's ability to study and communicate complex information to his superiors and decision-makers certainly prepared him for the challenges of the insurance and risk management industry.
John continues the Meeks tradition at Clay and Land, working with Lisa Meeks, his aunt. "Insurance is in my blood," he says. "I watched my grandfather, Bobby Meeks, serve his customers as a consultant and valued advisor. I want to approach my customers with the same energy and helpfulness that he showed everyone he met."
In addition to his service to our country, John has a degree in psychology and is currently pursuing a degree in Business Finance at the University of Memphis. John enjoys spending time with his two young daughters as well as going to the gym, basketball, football, and being near the water.